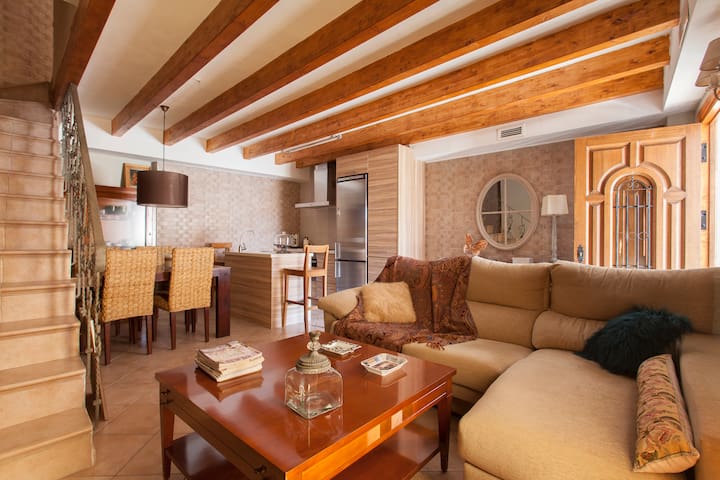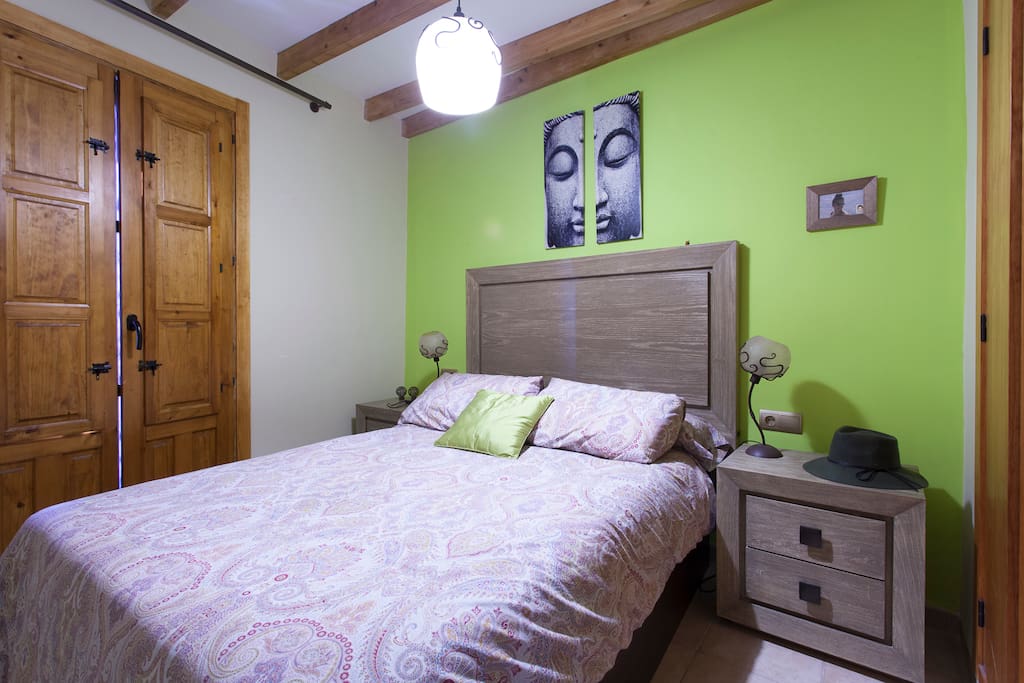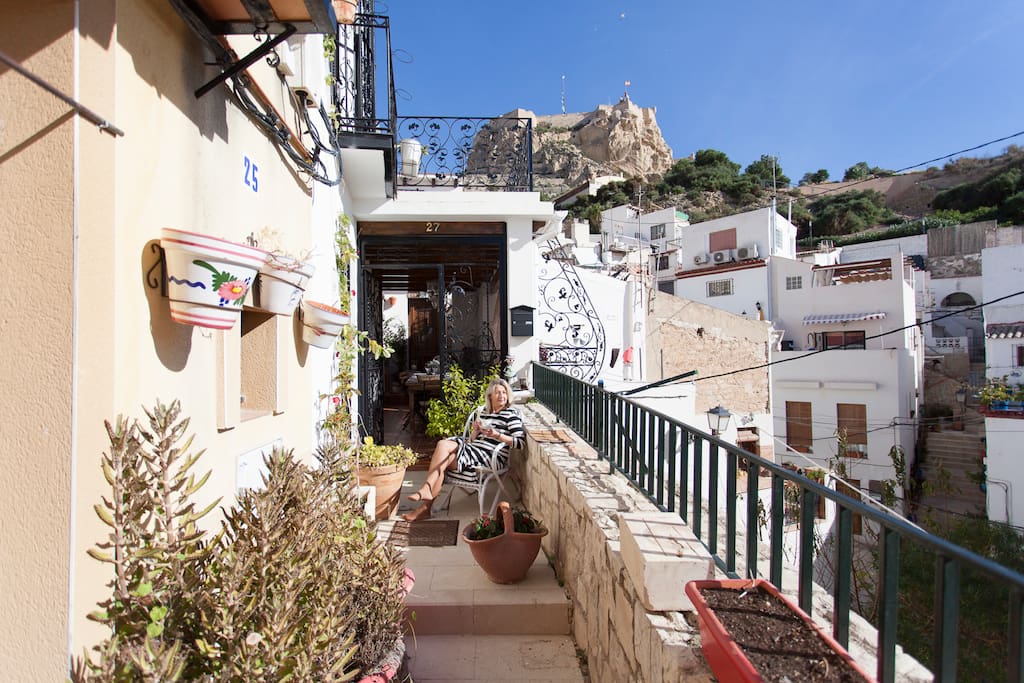 NUESTRA CASA SE ENCUENTRA EN EL TIPICA DEL BARRIO DE SANTA CRUZ, EL CASCO ANTIGUO DE ALICANTE, LOS PRIMEROS RAYOS DE SOL TE DESPERTARAN DESDE LA HABITACIÓN.
LAS MARAVILLOSAS VISTAS DESDE LA TERRAZA, QUE COMUNICA CON LOS DORMITORIOS.
房源
Casa de dos plantas. La planta alta, dos dormitorios de cama doble, baño completo y terraza. En la primera planta, cocina y comedor con terraza y barbacoa. Dispones de toallas de playa y sombrillas.
---
Raquel was incredibly friendly. She and her husband own a little restaurant near the apartment. The night we arrived from Italy we were exhausted. They made us a great meal and made us feel right at home. The neighborhood is very authentic Alicante. It is difficult to get to by car and has a lot of steps to get to the unit. Once you are there its like being completely enveloped in the culture of Alicante. The Apartment is very clean and comfortable and modern. We felt very safe and relaxed in the unit. There are two deck areas and at night we were able to sit outside and listen to the local music while enjoying a glass of wine. It was a highlight of our trip. A big thank you to Raquel for making us feel at home.
---
I absolutely loved staying here. The home is big and in a perfect neighborhood close to everything, but not too touristy. The house is clean and the air conditioning worked great. The beds were comfortable, and the views were awesome during the day and night. Carmen and her husband are the kindest people. They made sure I felt comfortable, and had everything I needed. I enjoyed a meal at their bar/restaurant which is right down the stairs from the house. I can't speak highly enough about the accommodations and these hosts. They were just amazing. I was sad to leave, but hope to be back soon. Thank you so much for making me feel so at home, even if we needed assistance communicating because of the language barrier. I would recommend this Airbnb listing 100% to anyone looking for a clean, modern, and fabulous home. Everything was wonderful.
---
Carmen (homeowner - Raquel is her daughter) was a hospitable host! Checking in and out was simple and her hours are flexible. The balconies from her home have breathtaking views of old towne and the castle. She owns a restaurant about 2 minutes walking distance from the apartment, and offered us a discounted breakfast. She even offered to deliver the breakfast to us. The beach is about 5-7 minutes walking distance from her home. I recommend this place to anyone who wants to be walking distance from the restaurants, bars, beach and other attractions in Alicante. We had a great trip.
---
We had a wonderful time in this beautiful apartment in our favorite neighborhood in Alicante. The situation is perfect, with views of the castle and the sea - and the terraces are amazing. We could - and did! - spend hours just soaking it all in. Raquel and her family are very friendly and inviting - and their bar just a few steps away has the best food (and most beautifully presented) that we had in the neighborhood. We highly recommend this apartment for a peaceful and very authentic experience - and we will most definitely be back!
---
We loved our stay in this very traditional part of Alicante, away from the tourist trail. The house is perfect - water and pop in the fridge on arrival, awesome coffee machine, comfy beds and much needed air con. The hosts are just around the corner, in their restaurant, if you need help or advice. When we arrived the host showed us around the house and gave us directions to the shop (10 min walk) and the beach (15 min walk). I also highly recommend a trip to the hosts restaurant for tapas, the food is beautiful. Thank you Raquel and please thank your parents for us, you were all great hosts :-)
---