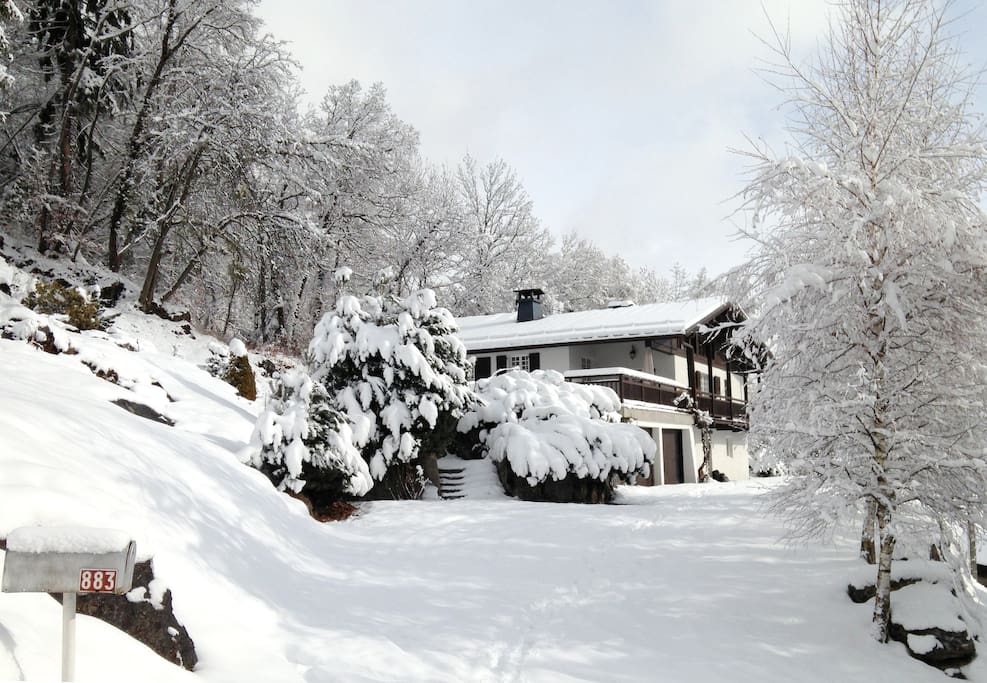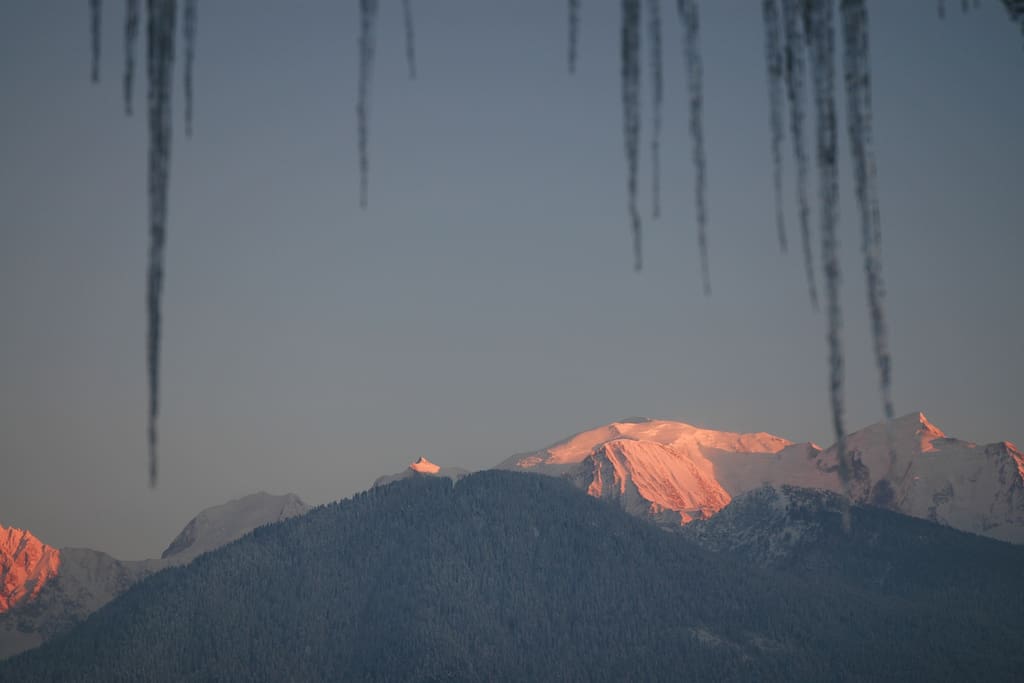 "MONT CHALET BLANC"
1 beedroom with beakfast 140 €/night
Get to experience a different and high quality of life, in the quiet and beneficial surroundings of the beautiful French Alpes mountains. 
MONT CHALET BLANC est un lieu idéal pour un séjour ski , remise en forme et repos.
房源细节
"MONT CHALET BLANC NEAR CHAMONIX and MEGEVE"
"Mont Chalet Blanc" is a magnificent chalet of (PHONE NUMBER HIDDEN) Sq ft), surrounded by the Mont Blanc chain and located at a few steps from Chamonix and Megève.
2 bedrooms with bath or shower and a sauna are awaiting you.
A dining room, a huge living room with a chimney, terraces and balcony, for the beakfast.
A washing room and a corridor for after ski.
All is ready for your unforgettable holiday.
The decor is very confortable and elegant, done in contemporary style, vintage furniture and traditional materials (slate and larch).
While keeping the spirit warm and cozy, we just want you to think only on relaxing and enjoying...
(We have an eye on every little detail!).
On the large terraces facing the Mont Blanc, we get enhanced by all the mountains around us, with their 4000 meters height.
This is the perfect place to spend your holidays, soaking up the sun, watching birds and the most beautiful Alpine summits ....
Depending on the season, you will smell the delights of the orchard or the finest sensations of fresh snow totally unspoiled, all around you.
"Mont Chalet Blanc" offers you the possibility to book the most exigent choices and map services from selected professionals:
on demand, you may order an excellent cook, an house keeper (...hours per day included), a babysitter and for your leisure: massages, yoga, cultural tours, mountain walks, snowshoes, climbing and ski touring, alone or in company of a mountain guide which will make you discover all the beauties around, in the winter or in the summer.
We were born here, and we love to share our expertise with you, with the best tips for choosing the very best ski slopes and the finest restaurants for your full pleasure holidays.
"Mont Chalet Blanc" is located facing the south, on a sunny hillside.
All main shops are located at 5 minutes from the cottage.
Gentillesse, respect de la nature, fumer à l'extérieur de la maison,
Si animal domestique ramasser les escréments systématiquement par respect pour les autres hôtes.
Respecter le silence du lieu
Nous avons été merveilleusement accueillis par Bérénice qui était très à l'écoute et disponible avant notre arrivée et pendant notre séjour! Nous avons passé des vacances exceptionnelles en famille. Mon chalet blanc est un endroit magique qui allie authenticité, luxe et bon goût! La maison est grande, confortable et chaleureuse. Un bonheur pour les amoureux de la montagne !
---