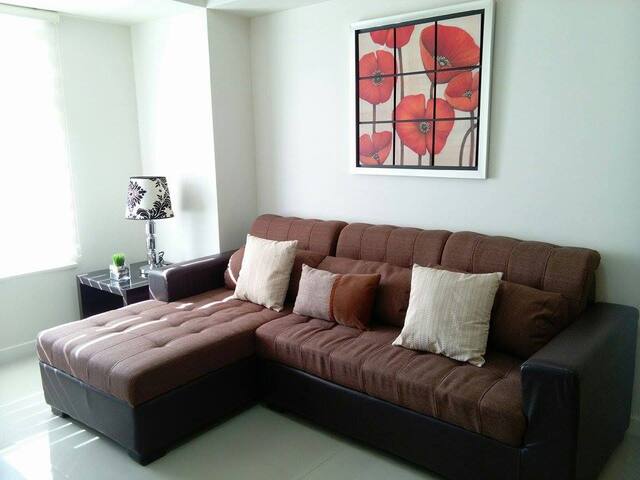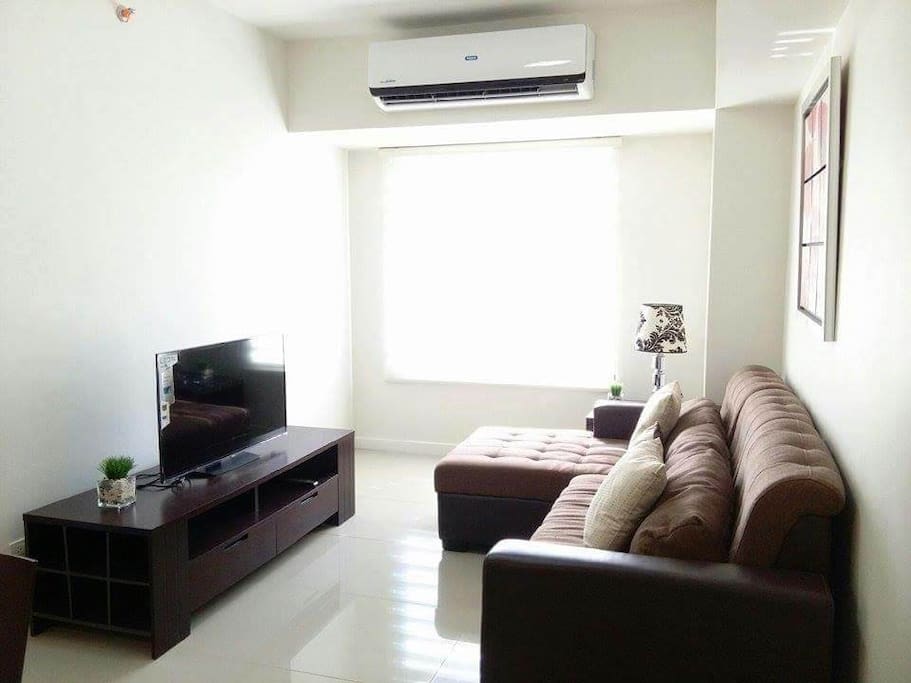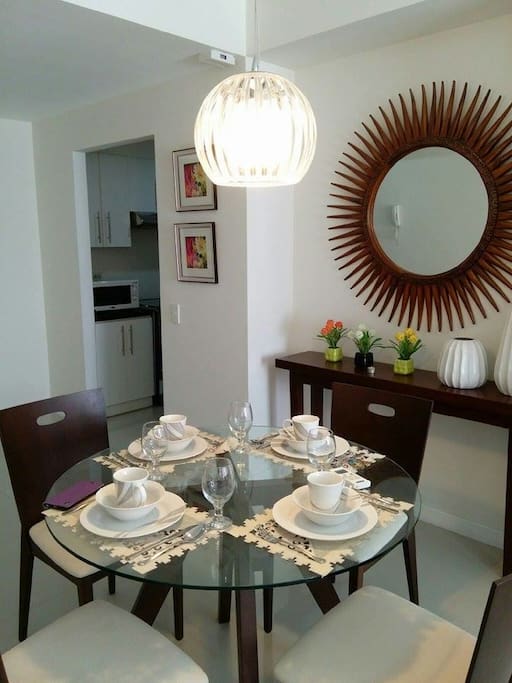 Beautiful 1Bdrm by Ayala Mall Cebu
Be one of the first to experience staying in a one bedroom in Sedona Parc residential condos in Cebu City. Just a mere 5-7 minute walk to the premier mall of Ayala Center Cebu , you have more than 500 retail establishments with the best of shops.
---
The condo is a great location if you would like to be centrally located in the Cebu Business Park. It is also walking distance to Ayala Center Cebu – you can also request for a taxi from the receptionist and fares would most likely be inexpensive. The lobby receptionists are very friendly and accommodating which is great. Security also seems to be good in the area as there are guards around the cluster of condos around the building. I did have issues with drivers missing the building as there are no signs that tell you what the building name is so be prepared to check the internet and search for images and utilize (SENSITIVE CONTENTS HIDDEN) Maps. Inside the condo unit itself, it is quite spacious. It was clean and tidy. Aa was accommodating and provided foam pads for the two extra guests I had with me. She is also very responsive to texts and check in was a breeze. The sofa itself is also comfortable enough to sleep in. There were plenty of extra towels and enough pillows provided which was a plus. The bed is a queen size bend and was a bit short for me but was comfortable enough. The Wi-Fi provided was a pocket Wi-Fi which was not very good. At times things would not load at all while most of the time it was quite slow. TV is provided but I did not really check what channels were available. The air conditioning units are located above the living room window and the bedroom window – both functioned well and kept the room cool. I agree from previous reviewers that the bathroom and kitchen lighting is dim, at least for my taste. I also had some problems with the water heater where the hot water would run out and so the shower water would turn cold and a few minutes later, the water would get very hot. There is a small gym and indoor pool in the main level. I actually prefer a covered pool so the indoor pool was a plus for me. Overall it was a good stay at Aa's condo.
---
The apartment is very close to Ayala mall, an easy walk. There are no convenience or stores outside the building however. It is in a residential plot removed from things so it is quiet, but a quick trip downstairs to get water or anything is not possible. The unit is very spacious and the furniture is tasteful. Wifi and hot water were good. I was disappointed that there were no international channels like CNN, BBC, Discovery, History, Disney, Sports, etc. When I requested these, Anna said she was not willing to subscribe to them so as of May 2016 they are not unavailable. As someone else has also mentioned, the bathroom (and kitchen) have very low watt lighting. The light is very dim in the bathroom mirror. I did not use the pool because it is on the 1st floor covered by a low roof with no direct sun and there are no chairs or furniture by the pool. I like to use a pool in combination with the sun and to have a place to sit so it was uninviting for me. It was obvious to me upon move-in that this was a new listing because many basic things were missing in the apartment, especially in the kitchen for cooking and eating. For example there were no glass glasses, just wine glasses and ceramic mugs. There were no trash bags. There was no small pot for boiling eggs, just a very large pot, etc.,I requested these things and Anna promptly supplied them. There are other things still missing but I am informing Anna in my notes and I expect she will be supplying them in the future but you should confirm with her if you expect to be cooking. This is a pretty unit is a safe location. If you do not need a pool with sun or the TV channels mentioned, or stores just outside your building, then this is a good option.
---
We stayed here during the Sinulog Festival. The condo is inside Cebu Business Park so no problem with neighbours. It is just 2 blocks away from Ayala Center Cebu so you can just walk if you need something from the mall. Annette was able to guide us all through out our stay. She's just a text away whenever I have question or concern. She wasn't able to meet us personally during our check-in but she guided us on the process. The pictures provided is really what you get. Very cozy and bright. It's complete with kitchen utensils that you can actually cook. It also has pocket wifi but we didn't really use it because our mobile data is faster. For Globe subscribers, area is LTE so no problem with internet (for those who need it). Room is also nice. Towels, liquid soap and shampoo were also provided. I just find the bathroom a bit dark because of the lighting inside. There were just some dust bunnies scattered in the room and living area but overall it's good. I would definitely stay here again when I get back to Cebu and personally recommend this place to my friends and for you fellow Airbnb members.
---