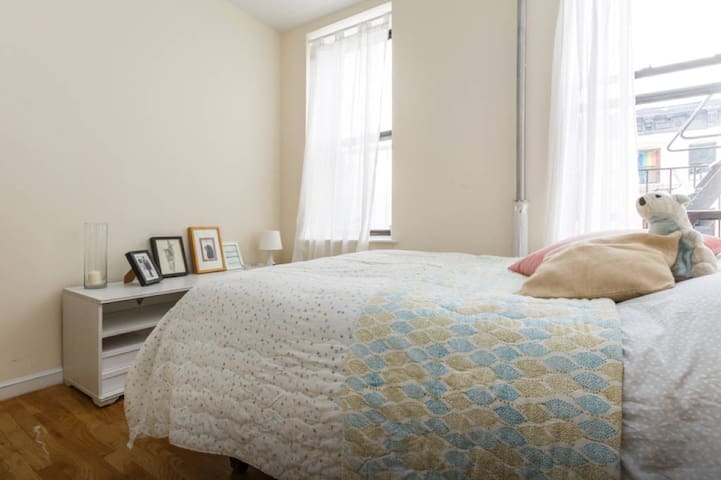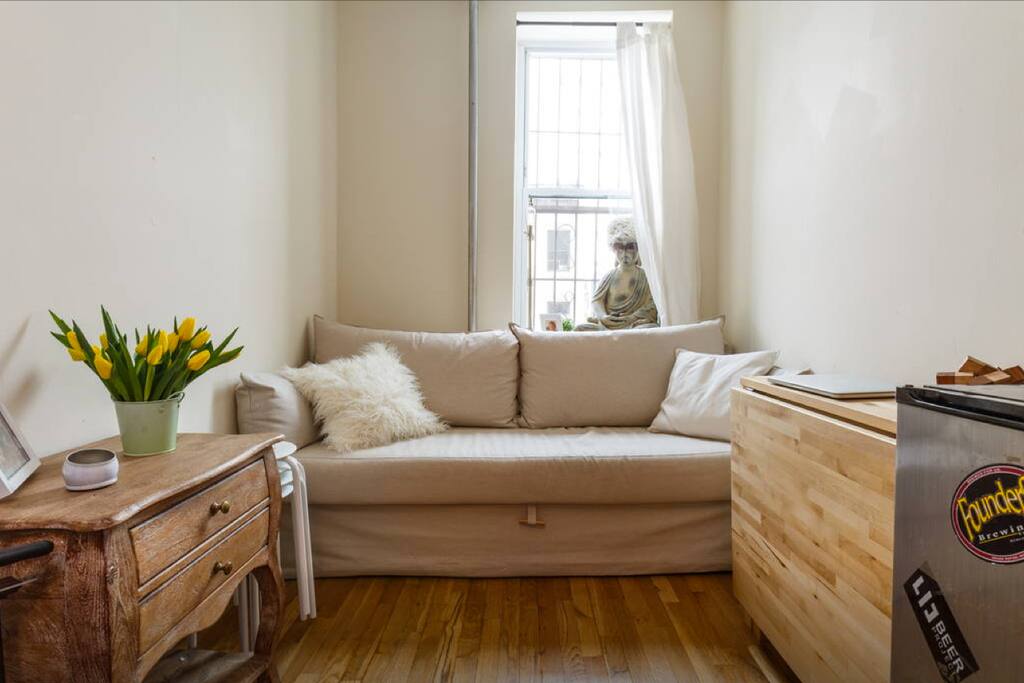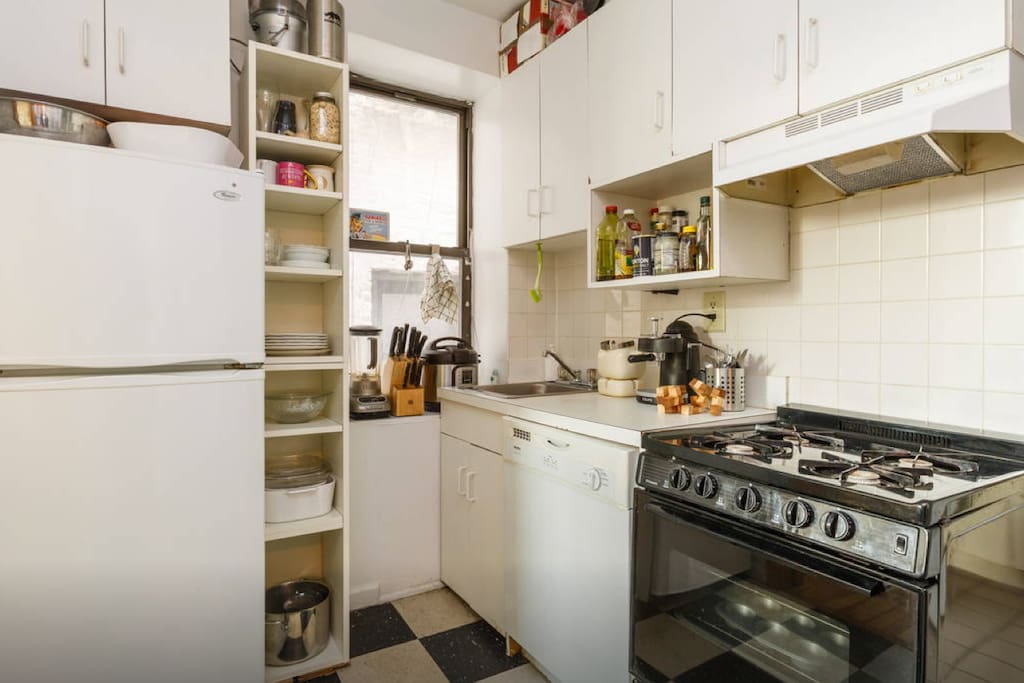 Beautiful Full Bedroom-sunny-comfi
This a really big, quiet and comfortable Private Room in a 3 Bedroom Apartment. 2 big windows. Full bed.
Beautiful spot in East Village!
---
Cloe was super communicative and very helpful. The location is near lots of great restaurants and bars in East Village and two blocks from the subway. There is some city noise, but you're off the busier street, so it's not too bad. All in all Cloe is a great host, the room was very convenient, and I had a great experience.
---
Cloe was a great host, very friendly and helpful. She gave me direct instructions on how to get in the apartment as she wasn't there for my arrival. I arrived late at night and this wasn't a problem, she was prepared and had the key ready for me. The apartment is in a good location in East Village, subway around the corner with a lot of local places to eat. The apartment was 4 floors up, I traveled solo so this was quite hard with large suitcases, however this is quite common in NY. My room was quite big, with a big double bed and a lot of natural light. It was really hot the week I was in NY and this apartment doesn't have air con, my room was supplied with a fan but because of the heat it didn't do much. I would stay here again because Cloe was so lovely to deal with.
---
Great place to stay in right in middle of East Village. Subway access is super-close and there's a smattering of bars and places to eat right outside the house - the windows are literally facing 1st Ave. Nick was a great host and even though the place has so little amenities it's well worth staying there.
---
We had our lodging for NY Eve canceled and found out when we were in the airport waiting to take off for NY. Chole had just moved into the new apartment. She hustled to make the room ready for us. They were wonderful hosts and we felt welcome Apartment is on fourth floor no elevator. They helped us with luggage. Other than this the stairs are great exercise. Loved the neighborhood. Old, multi-ethnic, great variety of restaurants and more of what you go to a big city for. One block from the subway.
---