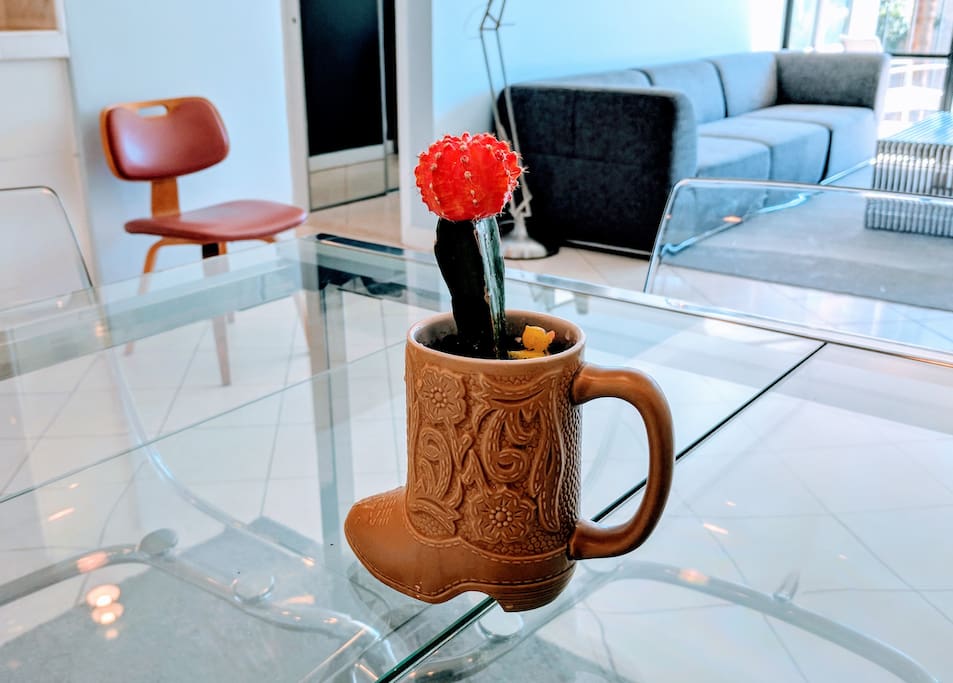 22 Downtown Phoenix - Incredible Location + Views!
This downtown condo is located in the Embassy Condos, on the 2nd floor. Fully furnished with elevator access, doorman, cable tv, wifi, keurig coffeemaker, fireplace, great bed and everything you need to call home. Walking distance to everything!
This is from USA Today, which recently named this neighborhood one of the Top 10 Arts Districts in the US:
Phoenix: The Roosevelt Row Arts District (RoRo) in downtown Phoenix is a walkable, creative district bedecked with galleries, quirky shops and exhibits by both up-and-coming and old favorite artists. The monthly First Fridays Artwalk includes participation by more than 70 galleries and art-friendly businesses who open their doors, creating what may be the nation's largest, self-guided art walk. From its humble artist beginnings in 1993, the neighborhood has developed to include award-winning restaurants, galleries, boutiques and live music venues.
---
I am the owner of The Clarendon Hotel in Phoenix, Arizona - one of the highest rated boutique hotels in Arizona. I have put a lot of my creativity and passion for design into these living spaces, and hope that you enjoy them as much as I do. Welcome to Phoenix - you're about to experience the best of the best.... at a price point comparable to a standard hotel room at a quality property in downtown Phoenix.

Favorite Travel Destinations:
* Arizona: Sedona, Jerome, Flagstaff, Grand Canyon, Havasupai, Bisbee.
* United States: Esalen Institute in Big Sur California, San Diego, Los Angeles, San Francisco, Aspen, Yellowstone, New York, Washington DC, and of course ALASKA!!!
* World: Vanuatu, Costa Rica, Japan, Thailand, Paris, Machu Picchu, Rio de Janeiro, Istanbul.
* I still have not been to Africa and one day hope to travel from Cape Town to Cairo - all in one trip...
语言:
English、Español