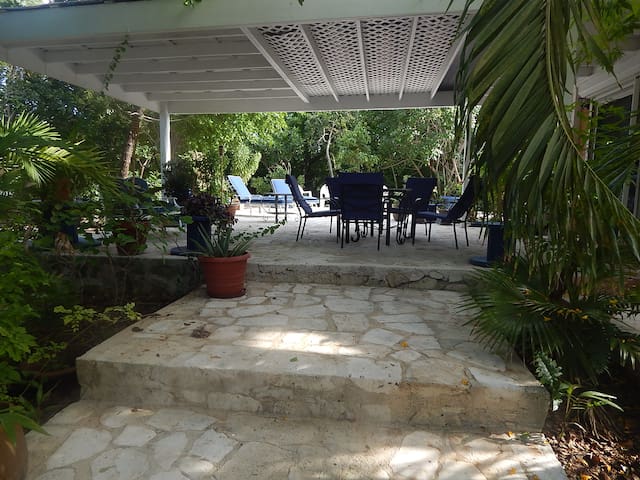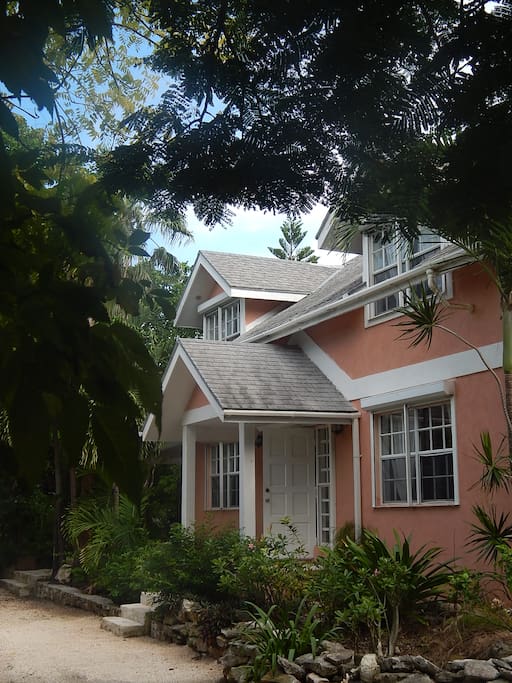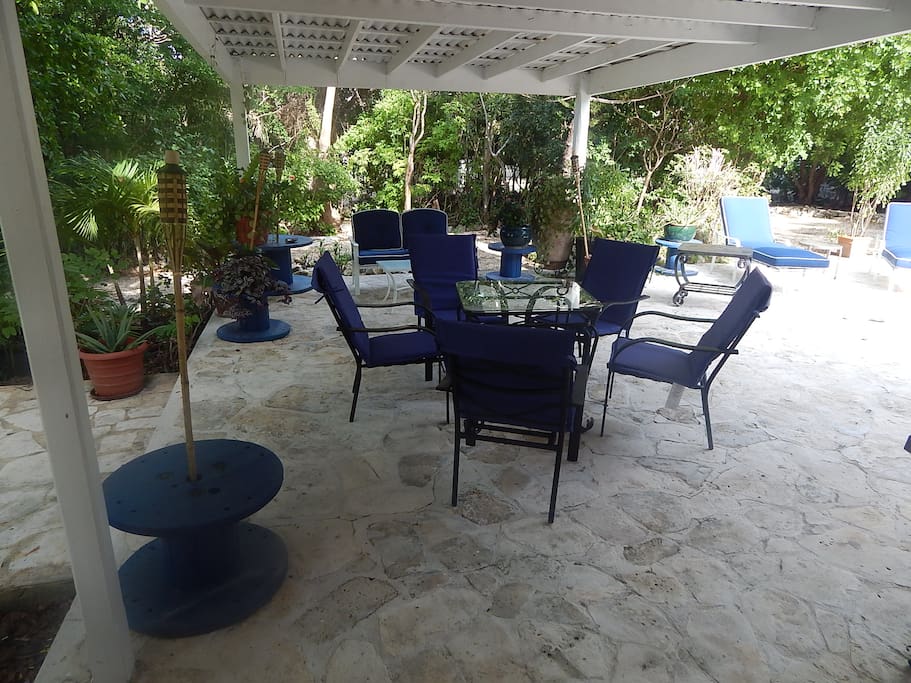 Grace Bay Gardens – A private Home
In the heart of Grace Bay, this 1,600 sq ft villa is ideal for families.
Amenities:
Large patio + BBQ + furniture
Washing machine
Dishwasher
Cable TV
Internet
Grace Bay beach, restaurants, supermarket, bank all within walking distance.
---
Gary & Karen's home on Garden Loop in Providenciales was just like the pictures portrayed. It was clean, full of light, easy to find and secure. My family and I enjoyed our time thoroughly and would highly recommend this home to other airbnb guests. Gary was very attentive to all our questions before and after arrival and was very generous by having cold drinks and snacks for us on arrival. The home is very close to the Regents and Salt Mills shopping centers in the heart of Grace Bay and a short walk to the famous Grace Bay Beach. We also enjoyed cookouts on the patio with the tiki torches creating a very delightful atmosphere.
---
Gary is an awesome host! The house is perfectly located in Grace Bay, and couldn't have been a better home base for our stay in TCI. As kiteboarders, SCUBA divers, and adventure seekers- TCI is a sure paradise. We will be returning soon, and look forward to staying with Gary again. He is an exemplary host, with a spectacular home!
---
Gary was very responsive, caring, welcoming and attentive. The house is exactly how it is pictured and quite lovely. Everything you need is in the house: towels, cookware, wifi, safe, security system, pillows, hangers, hairdryers, etc. He provides all details ahead of time and checks in to make sure everything is going ok. I even had a bit of a health scare and Gary and his wife came over to take me to the ER. I couldn't be more grateful to these hosts and anyone would be incredibly lucky to stay in their home and care!
---