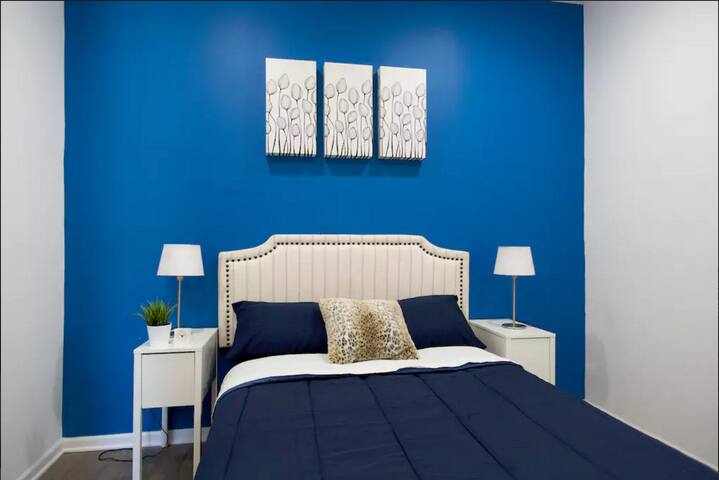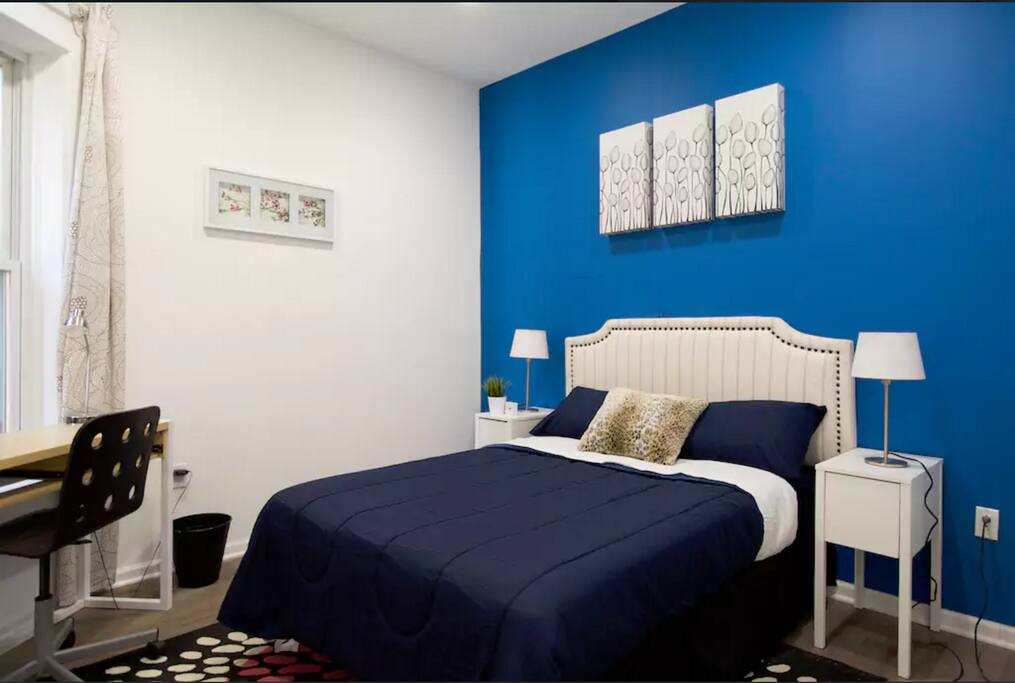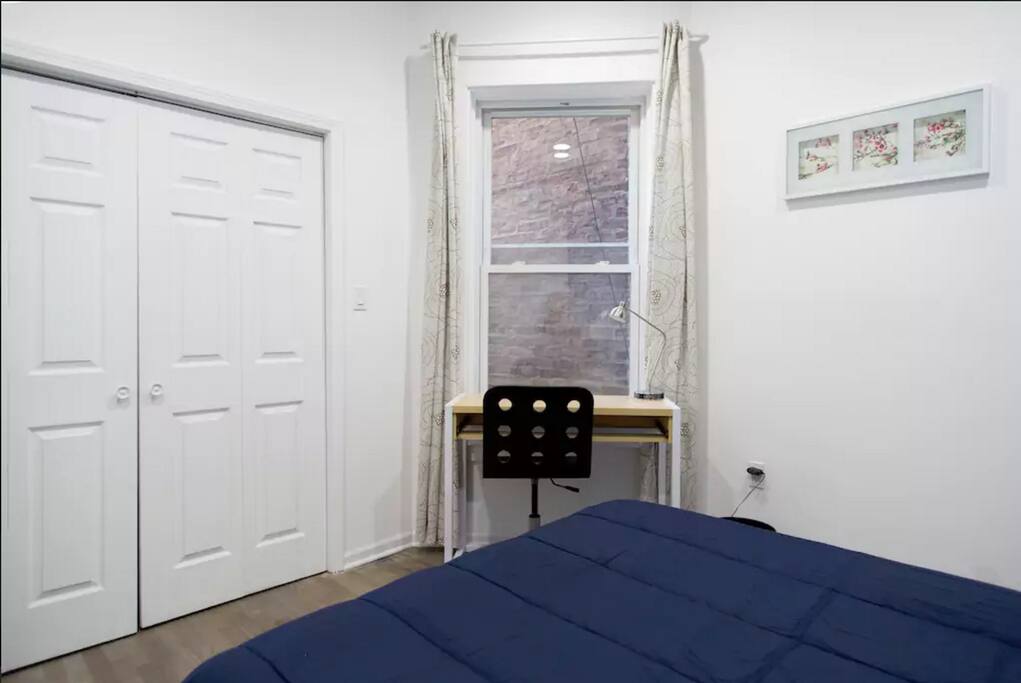 5min walk to UnivOfChgo. MODERN Luxe
完美的绿洲为学生,专业人士和假期。到目前为止,我们为南美洲,欧洲和亚洲地区的人们提供服务。这是你家外的新家。
Perfect oasis for STUDENTS, PROFESSIONALS, and VACATIONERS. We have served people from South America, Europe, and Asia so far. This is your new home your home away from home.
---
Check in was easy. The place was exactly as described. The bed was super super comfortable. The room was clean. So was the bathroom. The shower had hot water. The pressure was good. IT was easy to get to the apartment and to leave using Lyft and the Metra station 63rd is very close by. One can walk or pay </= $5 For the ride from the apartment to the 63rd station. The neighbourhood is nice and quiet and looks safe, nobody hanging around. The house is exactly as shown in the picture. Of particular importance to me and what seperates this place from other Air BnB place is full access to the kitchen. There is a fully stocked kitchen that has all the amenities.... pots, frying pan, 4 burner stove, microwave , coffee maker, electric kettle etc so one can really feel at home. This alone makes it a 5 star plus as I could get a good breakfast before heading out. Overall my experience is positive and I will stay here again and definitely recommend it.
---
This is a great value for this location. I enjoyed my stay here. I used a uber to explore the city, did not traverse the area for public transportation. You will be sharing the place with atlas 2 other people ( but I actually never seen them. The rooms are nice, there is wifi, the host provides snacks.
---
My dad will tell you that I get along with everybody. My mom will say "Bose makes people feel comfortable". My older sister will tell you that I am cautious and I am a romantic. "She is my best friend but boy, is she cra-z-y". My older brother will tell you that I am his confidant and that my fashion sense has improved overtime. My younger brother will say that I am too laid back, yet surprisingly entrepreneur minded. My younger sister will tell you that I always need an excuse to laugh. My friends will say that Bose is ambitious, funny, outgoing & addicted to personal growth. My coworkers perceive me as a team player, innocent, efficient; they call me hustle B. I would say.. I LOVE , LOVE SALSA dancing... AND potlucks!


Books: The Four agreements, Think & Grow Rich, Calling in the One, Rich Dad Poor dad, A New Earth, The Power of the Subconscious Mind, A Return to Love, Angels & Demons, 21 Irrefutable laws of leadership, Never Eat Alone ............The greatest networker in the world. TEDTalks

Authors: John Assaraf, Robert Kiyosaki, Katherine Woodard Thomas & Claire Zammit, T.Harv Eker, Tony Robbins, Deepak Chopra........ Marie Forleo

Music: I love, love to dance. Anything with a beat to it. I Love Salsa, free style, hip hop, reggae.

Shows; I don't watch much TV but if I were to pick, I'll say 24 with Jack Bauer, Scandal, Prison break, Brothers & Sisters, cooking channel

Sports: basketball_Bulls/OKC, American Football, World Football/Soccer,

Movies: Bad boys II, A Beautiful mind, Invictus. The Secret, Down the rabbit hole, Shawshank redemption, Save the last dance, OWN channel ...

Food: Rice, beans & plantains, Chicken Makhani, Mango lassi, Thai dishes, anything with BASIL, Greek yogurt...



语言:
English