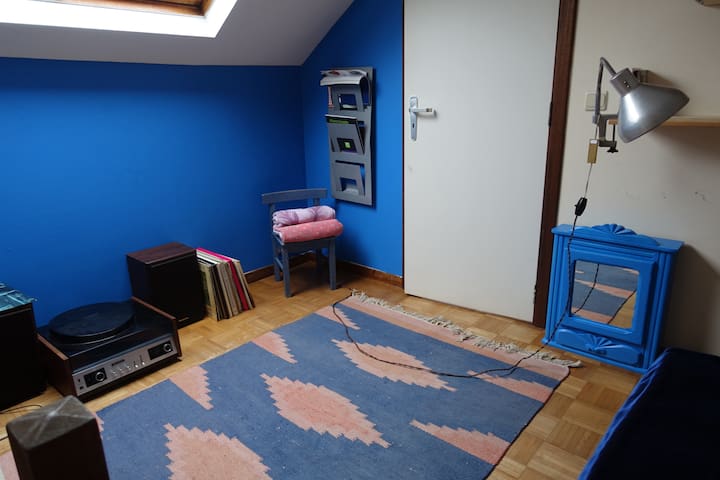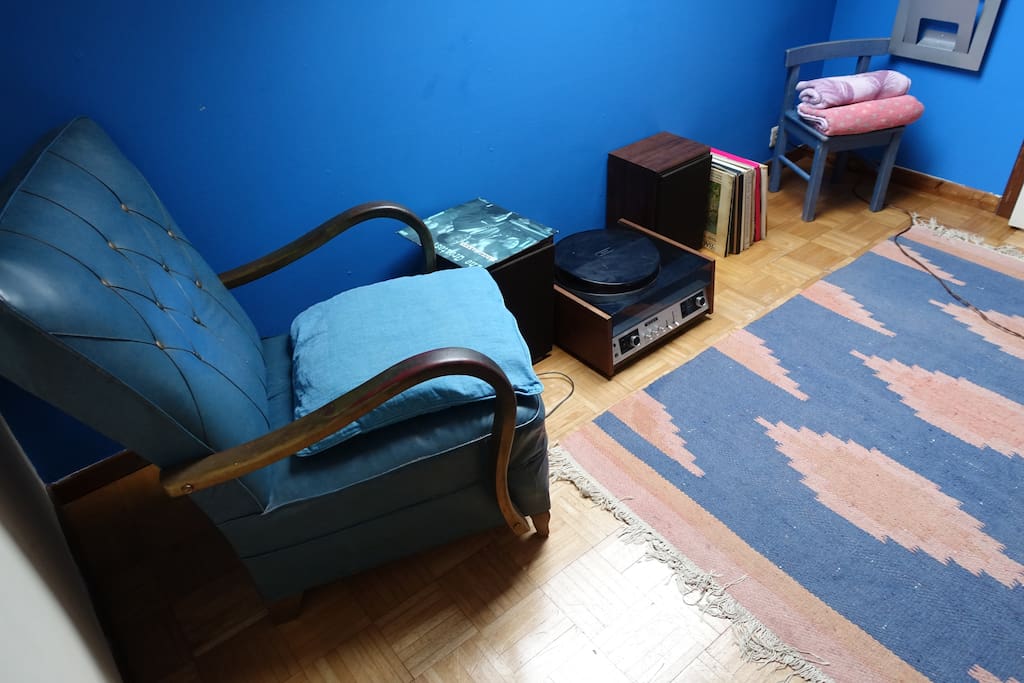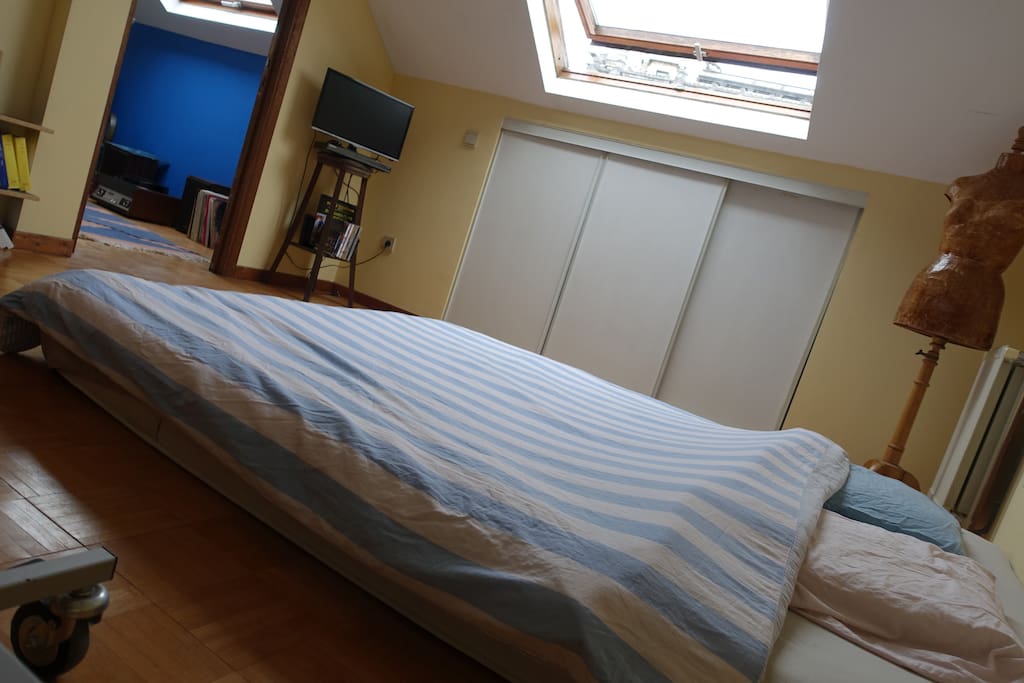 Chambre dans duplex - Les Marolles
Margot and Martin's apartment was in a really nice area of the city. I was there for one night and it had everything I needed! We felt ourselves welcomed. Margot wasn't there during our stay due to a business trip but Martin showed us everything. We weren't that much time at the apartment due to the little time we had in Brussels, but it was still nice to stay here. The only negative thing about this stay was that the wifi wasn't working, but it wasn't a very big problem.
---
Although we arrived quite late and left quite early the next morning, this was a wonderful place to stay in Brussels. The room has a beautiful view of the Palais de Justice and is within easy walking distance of everything you need. Unfortuantely we did not get to meet Margot, but Martin was a welcoming host and made our quick stay very lovely. Would absolutely suggest staying here!
---
Margot and Martin were lovely hosts! We had a wonderful time staying at their place and they were very helpful with any questions we had. We had a small miscommunication at the beginning of the stay however it was easily resolved as they are very flexible people. The location is perfect for seeing the busy and quiet sides of Brussels and we would definitystay here again next time we are in Brussels
---
The place is very close to the centre just 15 minutes walking and also is near of Brussels midi station which was very good point for us because we were travelling around. The room is okay , clean and quiet. The room is on the top of the flat so it is private! The toilet and kitchen are in the ground floor and they were clean and tidy as well. Martin and Margot were very nice and helping a lot during our travel. I can recommend the room to stay in Brussels!!
---