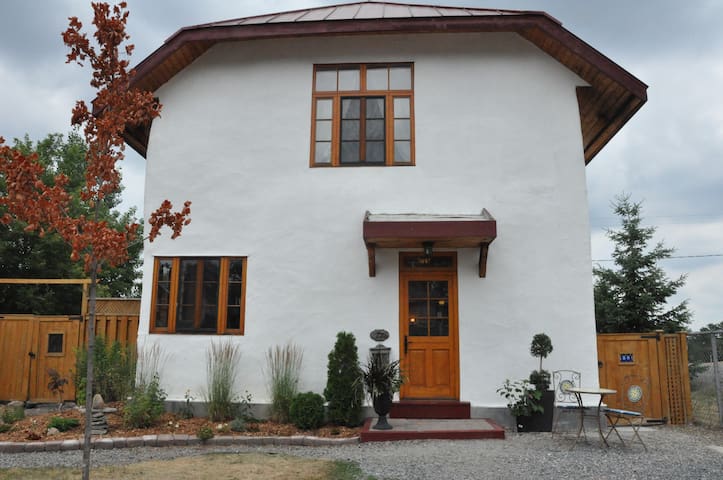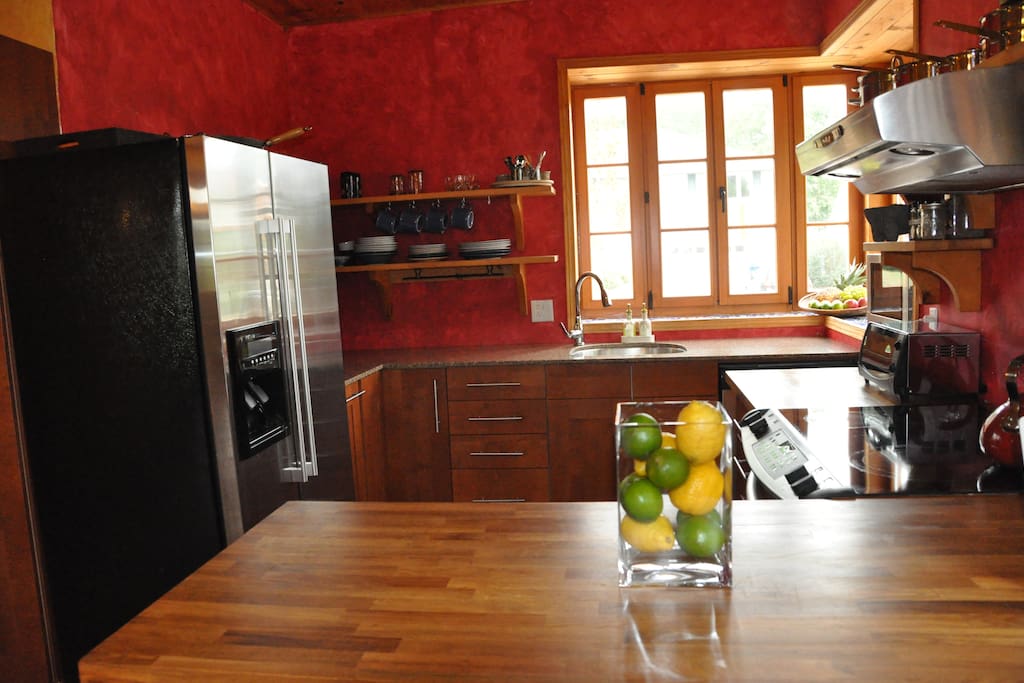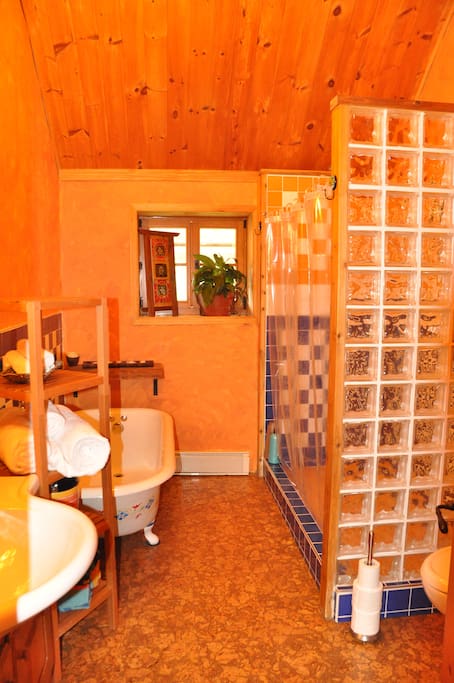 Sunny, family-friendly eco-home
Beautiful, 2 storey straw bale highly efficient and healthy home. One of a kind work of art. High pine ceilings, open concept, exposed reclaimed timber frame structure, new kitchen, landscaped yard, radiant floor heating. A warm and cozy home!!
---
Jacki and Eric moved to their new home in Chelsea, Quebec from their funky, Mexican-themed straw bale house in November 2012. Their first daughter, beautiful Maya Sol, arrived on Earth Day, 2010. Daughter number two, lovely Lola Jo, made her appearance on January 27, 2013.

They both enjoy being active, going to live music, and spending time with family and friends. They have experienced many life events together: whitewater wilderness canoe camping trips, the loss of their dogs, two trips to visit Eric's 99 year-old grandmother in San Francisco, the loss of Jacki's grandparents, trips to Mexico to visit friends Jacki made when she spent two years teaching in Queretaro, trips to London, England to visit friends of Eric's, making maple syrup with neighbours and much time with family and friends close to home.

Jacki and Eric love the outdoors. Eric, in particular, loves hiking and cross-country skiing and is enjoying introducing his girls to these activities. Eric likes nothing more than to take his time making a nice meal on the weekend, enjoying a relaxed family dinner followed by a movie and a bowl of popcorn. Eric speaks English and French, and has an interest in environmental and social justice issues.

Jacki's adult life has been shaped by her travels. Apart from Canada, she has lived in Italy, Spain and Mexico and has spent time in Cuba, Costa Rica and Ecuador. She has designed and taught her own global education class that involved taking high school kids down to Ecuador to work on community projects. She dreams of taking her own kids to volunteer around the world. Now that her life is of necessity more home-based, she wants to bring the world to her by opening her home to global travelers and is looking forward to meeting people through AirBnB.

Welcome to our home, we look forward to meeting you.


语言:
English、Español、Français