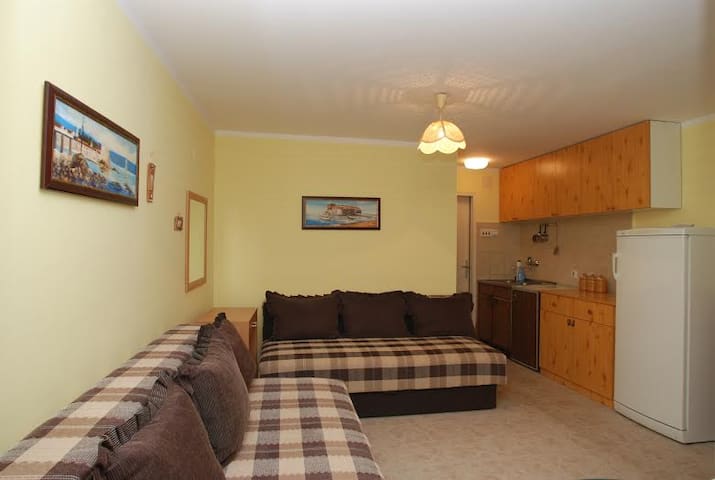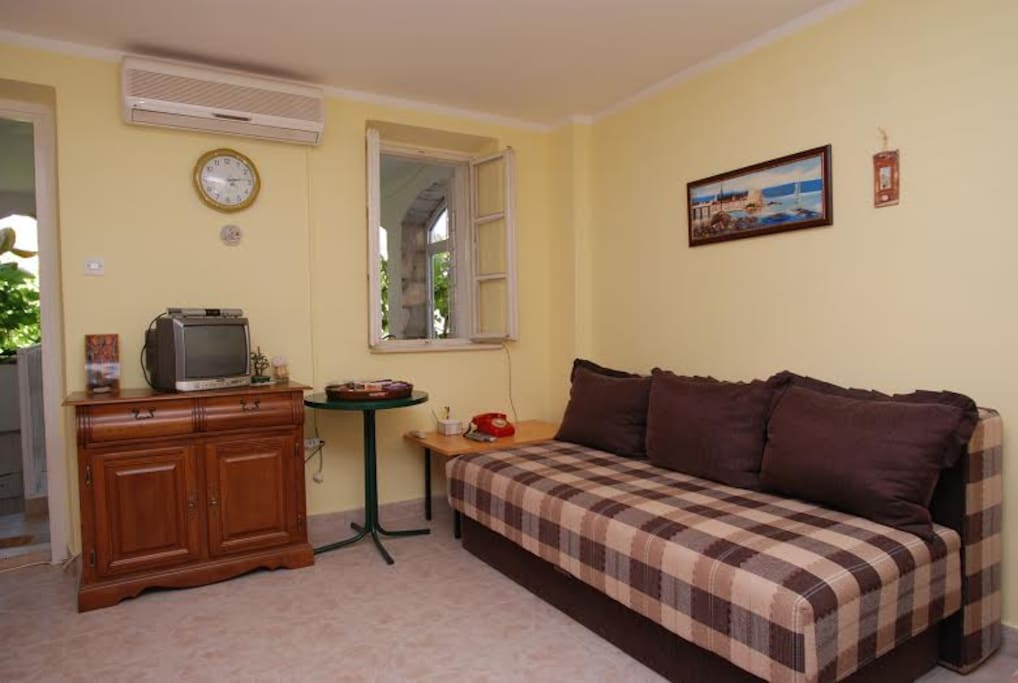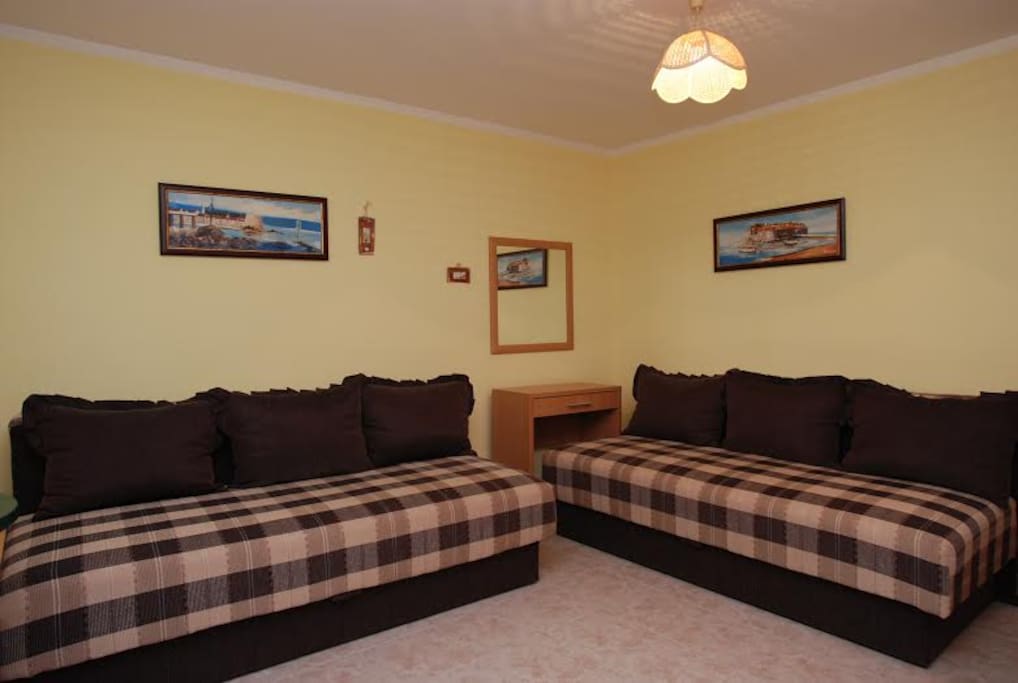 Hi there!
This is my cousin apartment in Old Town in Budva. Its new on this site. If you have any questions feel free to contact me.
Anyway, everything is like on photos. Bad quality photos for now :)
Location is perferct-hart of Budva old town. Next to apartment is restaurant with great food and very nice quiet music.
Beach is next to old town and there is also few nice clubs in Old town.
---
This was the second time we stayed in this apartment and last year I left a good review from my cousin's Airbnb account. Unfortunately, this year the apartment was unprepared for our staying. The lamp in the bathroom and the electric kettle were off, the refrigerator kept the remains of food from previous guests (the apartment itself was clean). We had waited for about 1 hour outside before we got the keys. The hosts were not in Budva during our staying, so the problems were solved either with a lag or partially. For example, the lamp in the bathroom was replaced on the 3rd day only and wi-fi, promised to us 4 months before our staying, was not there at all. On the 5th day I was given a USB wireless device designed for cellphones only. I was unable to use it with my laptop and as a result I failed to submit some of my work on time.
---
I booked the apartment for my cousin Victoria and her mother.This is a review from them: The apartment is quite spacious. It is on the first floor (if counting from the zero floor) so it is convenient for both young and elderly guests. Its first big merit is its location – inside the Old City but away from the most brisk and crowded streets. Its second big merit is its veranda – large and nicely covered with grape. (Such spacious and green verandas are not common for tiny buildings and narrow streets of the Old City.) The inside of the apartment is ok, some pieces of furniture are old though. As of time of my staying wireless internet was not set up. However, I had been given an note on that before I made my reservation. Our hosts, Milica and Ilija, are really good people. They stayed in touch with us throughout our staying in Budva and gave us assistance whenever required. And, importantly, they were really fast in response!
---