❤City tour, wine tasting,waterfall&meal❤
❤City tour, wine tasting,waterfall&meal❤
暂停至 4月30日。 为了保护爱彼迎社区的健康,所有爱彼迎体验都会因新型冠状病毒(COVID-19)疫情而暂停。 请在预订前访问帮助中心了解最新信息。
❤City tour, wine tasting,waterfall&meal❤
❤City tour, wine tasting,waterfall&meal❤
暂停至 4月30日。 为了保护爱彼迎社区的健康,所有爱彼迎体验都会因新型冠状病毒(COVID-19)疫情而暂停。 请在预订前访问帮助中心了解最新信息。
My home town of Novi Sad is more than Exit festival host city, birthplace of Einstein's wife Mileva and a romantic spot on Danube with an amazing "Strand" beach. Join me in the city center where we will take a short private car city tour on our way over the river, wine tasting at one of the oldest cellars in the region, then to the optional hike to amazing Dumbovacki waterfalls trail on the nearest mountain, Fruska Gora, with its amazing nature and rich history. After the climb, we will relax and have a short snack and drink time at the waterfall. Back to Novi Sad, we will visit the best hidden gem "pljeskavica & cevapcici" place in Novi Sad (veeery of the beaten path) to more then replenish lost calories and discuss about sights, culture, economy, nature, nightlife, and maybe even a bit of history and politics of Serbia ❤ P.S. Plenty of photo opportunities and interesting sights on the way !
由热爱事业、热爱家乡的当地人开展。

小团深度游,拒绝随大流。

每项体验都需要通过资源独家性方面的审核。
I am a Phd CEO that used to run the largest orphanage in Serbia, free industrial zone of Novi Sad and founded numerous tech start-ups in Novi Sad. In more serious news, addicted to the outdoors more than to Netflix. To local minced meat/cabbage specialty sarma, more than to sushi. To running, more than to carribean beaches. To Berlin, more than to Paris, Barcelona more than Miami. Or so I would like to think :D Mostly busy lecturing students of economy how I can't exactly lecture them anything that they can't google. Socially engaged, judo master/marathoner, can't wait to meet you :)

Lunch at a hidden gem - off the beaten path traditional Serbian restaurant is included. Warning: high calories ❤

Refreshments and snack on the hike, please feel free to share your preference and I will do my best to accommodate! Also,…

Transportation to and from Fruska Gora, wine cellar for wine tasting, and to the local restaurant is included by private…

We can all usually find our free hiking stick at the floor of the woods.
We will drive the most scenic and romantic exit/entrance route from the city (historical center, "Imena Marijinog" church commonly known as Cathedral, Mileva Maric's home, Danube river, Liberty bridge, Fruska gora mountain...) Than, we will optionally hike on the Dumbovacki waterfall trail, through fascinating nature sights and sounds. To finish of the morning, we are driving back to a hidden gem of a restaurant, unasuming in appearance but...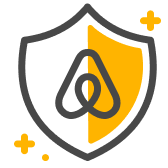 房客安全
户外活动存在风险,您可能会在体验过程中面临危险情况。 请根据您的个人能力和地点、天气、装备等客观条件作出判断,确保您能在探险过程中保障自身安全。
❤City tour, wine tasting,waterfall&meal❤