暂停至 4月30日。 鉴于新冠肺炎疫情形势,为保护爱彼迎全体用户的健康,所有爱彼迎体验都将暂停开展。 请在预订前访问帮助中心,了解最新信息。
Explore a small family farm, pick organic fruit and bake a perfect dessert
暂停至 4月30日。 鉴于新冠肺炎疫情形势,为保护爱彼迎全体用户的健康,所有爱彼迎体验都将暂停开展。 请在预订前访问帮助中心,了解最新信息。
Explore a small family farm, pick organic fruit and bake a perfect dessert
Guests will arrive at the farm in the early afternoon and be shown to their lodging in one of 4 private rooms. After registering and settling in, the guests are free to relax from their journey and explore the farm. In the evening, they will take a farm tour where Mike will explain his organic farming practices and answer any questions about sustaining a small family farm in today's competitive world. Guests will then go out to enjoy the local cuisine which can range from formal dining to taco truck fare. The next morning, guests will have breakfast prepared and served by the Naylors. Be sure to inform them of any food allergies or dislikes. Next guests will be instructed on how to select and pick the ripest fruit from the trees. They will be given a bucket to fill. One complimentary bucket is for the dessert, more fruit can be picked and purchased to take along on the rest of their travels. The fruit for the dessert will be prepared and baked by the guests under Nori's watchful eye. Any dessert remaining after tasting will be sent with the guests. This mouth-watering adventure is open to individuals and families/groups.
We have been small family farmers for over 40 years. We recently semi-retired which has given us the time to provide guests an opportunity to experience various activities on our farm. We became certified organic in 1990 and grow numerous varieties of apricots, peaches, nectarines and plums, some of which are found nowhere else in the world. Mike developed a high reputation for growing the most delicious and beautiful organic stone fruit on the market. We opened our Farm Stay in 2010 and have hosted guests from all over the world. Our guests have enjoyed tasting Nori's cobblers and other fruit-filled desserts made from our organic fruit since we opened. Now you can come pick, taste and bake with our unique varieties under Mike and Nori's tutelage.

1晚旅舍住宿

1 早餐, 零食, 甜品

水, 茶, 果汁, 咖啡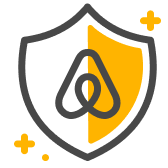 房客安全
每趟冒险之旅都谨遵行业准则。 我们携手探险旅行业的领军机构「探险旅行同业公会」,定义保障安全的最佳实践和标准。
最多可有6位年满18周岁的参与者参加。家长也可携带2岁以下的儿童参加。 这项探险体验属于轻松活动。 There is a farm dog on the premises. She is old, but very friendly. She does not come in the house. You will be outdoors for some of the activities. Those with allergies should take precautions…
您将需要拍一张自拍照,自拍照需要与您身份证件上的照片相匹配,以帮助爱彼迎确认真正将要参加体验的是谁。这个步骤您只需要做一次就可以了。
All adult guests must sign a permission/waiver form upon arrival. All guest rooms have a private entrance and bathroom. Guests need to bring sturdy shoes, hats, sunscreen and insect repellent for the farm tour. A personal water bottle is recommended. All linens and towels are provided.
由热爱事业、热爱家乡的当地人开展。

小团深度游,拒绝随大流。

每项体验都需要通过资源独家性方面的审核。
2日多天探险体验
Organic California farm stay