This is perfect for folks who really want to spend time with a sweet, friendly pack of corgis hiking some of the most beautiful outdoor scenery in America. We will meet at a designated public landmark in Acadia Park or Bar Harbor and introduce ourselves and our little furry corgi hosts. There will be between 2 to 5 corgis, and possibly more, on any hike. These little furry hosts are very people friendly and love to be cuddled and played with. Please do not bring your own dog as the pack is thoughtfully composed of corgis known to do very well together. We will be outside the entire time, so we recommend a hat, sunscreen and closed toed footwear. We will go over some basic safety rules, make sure everyone is ready to venture out. Depending on the particular trail or carriage road that we hike along, will determine our resting spots and bathroom breaks. Most hikes will be a mile and take about one hour, and level enough for baby strollers.Since all dogs in Acadia must be on a leash, we will select who wants to be the first ones to take the individual corgis on the walk. Once we start our walk, we will be talking about the history of the park, the native trees and wildlife and how important the park is to the livelihood of our region. We will have plenty of opportunity to take pictures and videos of your hike. Join us and feel the beauty and bliss of walking with corgis in Acadia
所有体验达人都必须遵守世界动物保护协会(World Animal Protection)制定的准则

向生物学者、动物保护主义者、农夫等专业人士学习

从羊驼到斑马,认识超过300种奇妙动物
I love connecting with people and sharing my love of our friendly corgis. And what better setting than in one of the most beautiful parks in America, Acadia National park in Maine. I fell in love with Acadia and Bar Harbor when I first moved to Maine in the late 1980's. I have been hiking with my dogs ever since. I became fascinated with the history of Acadia and it's beautiful carriage roads and arched granite bridges. Whenever I would take my corgis into the park, a large group of people would gather and everyone wanted to pet and play with my friendly corgis. I don't know who had bigger smiles, the people or the corgis! When we would host an Open House at our farm, the hike through the Maine forest with a loose pack of corgis was the highlight of the event. People started asking us to do special hikes to spread the Corgi Love.

bottled water will be provided, and sometimes other drinks or snacks

We often carry back-up supplies such as bug spray, sunscreen first aid. We will be taking photos and making some short video…
Acadia National Park is a 47,000-acre Atlantic coast recreation area primarily on Maine's Mount Desert Island. Its landscape is marked by woodland, rocky beaches and glacier-scoured granite peaks such as Cadillac Mountain, the highest point on the United States' East Coast. There are many beautiful carriage roads with historic granite bridges plus easy footpaths along the various ponds that are well established and make an easy family stroll.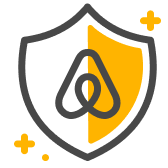 房客安全
户外活动存在风险,您可能会在体验过程中面临危险情况。 请根据您的个人能力和地点、天气、装备等客观条件作出判断,确保您能在探险过程中保障自身安全。
Hike Acadia with Corgi Dogs
新体验