Please inquire before booking because we need to check availability. Please do not book before writing to us through 'contact us' first. This 4 day Mombasa safari explores the massive Tsavo (East & West) and Amboseli National Parks. This is one of the most popular safaris from Mombasa, it offers a chance to spot all of Africa's Big Five. Accommodation for this safari is in a combination of safari lodges and a tented safari camp. Depending on availability and preference, we may go to Amboseli before going to Tsavo West. The itinerary stays the same, just different order.
所有体验达人都必须遵守世界动物保护协会(World Animal Protection)制定的准则

向生物学者、动物保护主义者、农夫等专业人士学习

从羊驼到斑马,认识超过300种奇妙动物

4 午餐, 3 早餐, 3 晚餐

3晚酒店住宿, 1晚普通民宅住宿

4趟巴士
Hi, my name is Loserian and I am your Safarisource Booking Buddy. I have been a wildlife guide and conservationist for over 15 years. I am here to answer any questions you might have. My colleague Juma Ali will be the local organizer of this tour. Juma is a tour guide and entrepreneur based in the coastal city of Mombasa. From there, he organizes and guides some of the most exciting and competitively priced tours of Tsavo East and West, Shimba Hills and the Amboseli. If you are looking to add on a safari to your beach vacation, or would like to combine bush and beach in Kenya, Juma is your guy.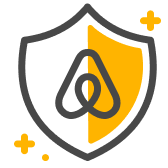 房客安全
每趟冒险之旅都谨遵行业准则。 我们携手探险旅行业的领军机构「探险旅行同业公会」,定义保障安全的最佳实践和标准。
最多可有6位年满7周岁的参与者参加。 这项探险体验属于轻松活动。 Please inquire before booking as there is no live availability. For Private Groups, the following pricing structure applies: Price per person for solo traveler: $1584 USD Price per person for two people: $1089…
We can host private groups nearly every day: Price per person for solo traveler: $1584 Price per person for two people: $1089 Price per person for three people: $924 Price per person for four people: $818 Price per person for five people: $792 Price per person for six people: $718
4日多天探险体验
Four Day Safari in Tsavo and Amboseli